Do you (or a friend) have a new puppy?
Having a new puppy involves many emotions that impact your mental well-being. It's actually a real emotional roller coaster, to be honest! A new puppy usually makes you feel happy and excited at first! However, for many people, negative emotions might also rise at some point.

Do you recognize any of the following emotions — Overwhelmed, stressed, anxious, helpless, maybe the feeling of puppy blues? If you find any of this relatable, we're happy to welcome you to this FREE OneMind Dogs Puppy Webinar!

This webinar will give you 5 essential tips to survive puppyhood successfully and find the joy and peace of mind that a new puppy can bring!

You will learn more about the following topics — How to gain more confidence in raising your pup, how to get your puppy to do what you want, how to build a happy and balanced relationship with your puppy and what are the typical mistakes people make with their puppies.

After the webinar, we will send you a recording and a series of emails that deep-dive into the 5 Top tips to succeed with your puppy that we discussed during the webinar, so please make sure to tick the "allow communications" box in the registration form if you wish to receive those. 
Online Puppy Training
only
€9.99
per month
100+ online lessons
Videos, tips and troubleshooting
Flexible training schedule
Suitable for all breeds and ages

Free 7-day trial.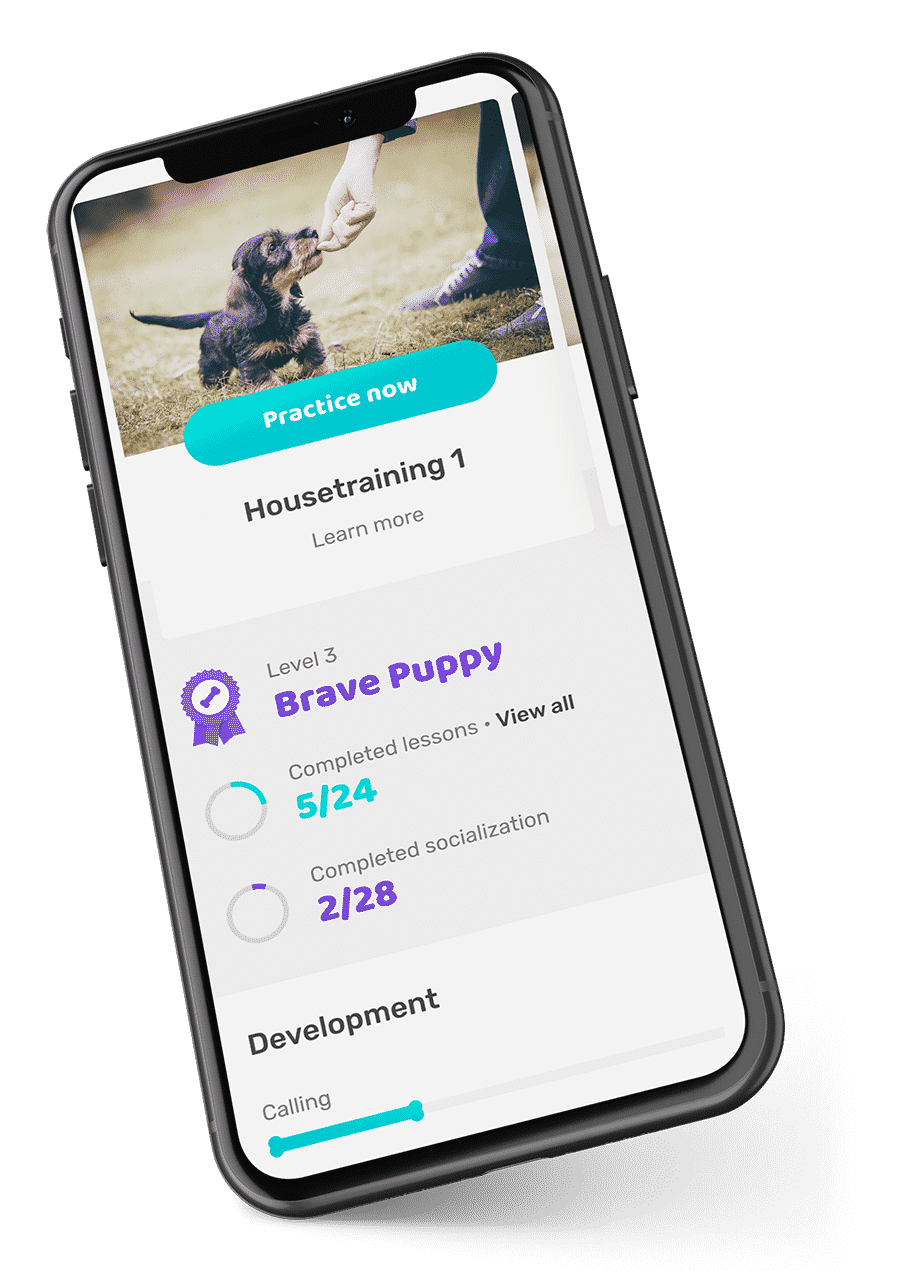 Welcome to Puppy Training by OneMind Dogs!
Bringing home a new puppy is an exciting and joyous experience, but it also comes with its fair share of challenges. At OneMind Dogs, we understand the importance of building a strong foundation and nurturing a lifelong bond with your furry friend right from the start. That's why we've developed a comprehensive puppy training program designed to set you and your pup up for success.
Our Puppy Training program combines expert knowledge, proven methodologies, and a deep understanding of canine behavior to provide you with the tools and guidance you need to raise a well-behaved and happy puppy. Whether you're a first-time dog owner or have experience with dogs, our program is tailored to meet the unique needs of every puppy and their owner.
With Puppy Training by OneMind Dogs, you'll learn positive reinforcement techniques that foster trust, enhance communication, and promote good behavior. Our experienced trainers will walk you through essential training exercises, socialization strategies, and problem-solving techniques, ensuring your puppy develops crucial life skills and grows into a confident, well-rounded dog.
What sets our program apart is our commitment to a holistic approach. We go beyond basic obedience training and delve into topics such as mental stimulation, enrichment, and understanding your puppy's individual needs. We believe that a happy puppy is a healthy puppy, and our training program reflects this philosophy.
Join us on this exciting journey of puppy training, where you'll discover the joys of shaping your puppy's behavior, strengthening your bond, and setting the groundwork for a lifetime of companionship. Whether you dream of competing in dog sports or simply want a well-mannered family pet, Puppy Training by OneMind Dogs is here to support you every step of the way.
Are you ready to unlock your puppy's full potential? Enrol in our Puppy Training program today and embark on a rewarding adventure of growth, learning, and unforgettable moments with your best friend! About OneMind Dogs
The OneMind Dogs method is all about the dog's point of view. Everything we teach in Agility is about seeing the world from your dog's perspective, and having fun together. 100,000 happy dogs with 50,000 happy owners have used the OneMind Dogs method, and to put it simply: it just works.