Online Puppy Training
Set your puppy up for a happy life
Free 7-day trial. No credit card required.
Simple, step-by-step puppy training
Learn together with your puppy to help them become the happy, well-behaved dog they're meant to be.
With OneMind Dogs puppy training, you'll have fewer behavioral problems, a happy puppy, and of course, a tonne of fun.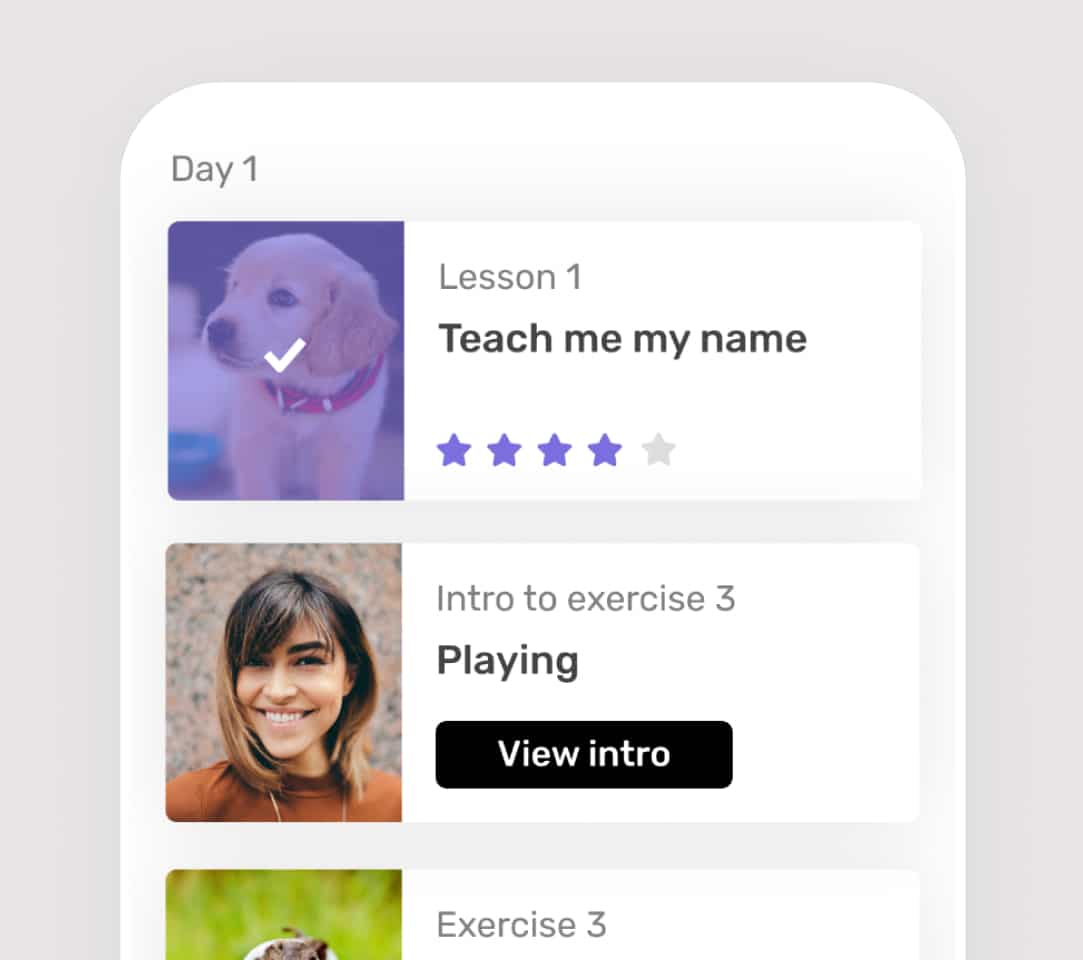 Everything you need to know
Our easy-to-follow online training course uses a proven training method. Over 100 lessons with videos, tips, troubleshooting and more!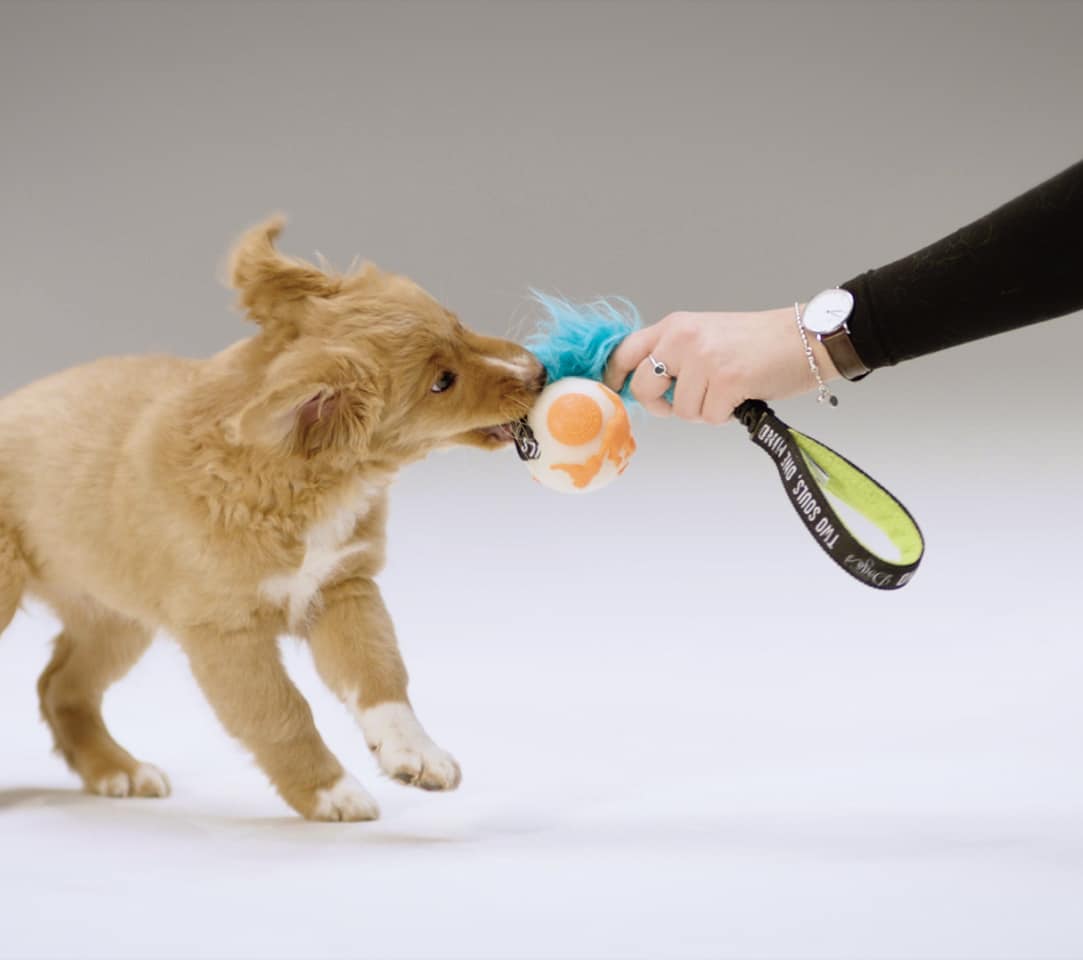 Less than 10 minutes a day
100+ fun, bite-sized lessons help you and your puppy progress in just a few minutes a day.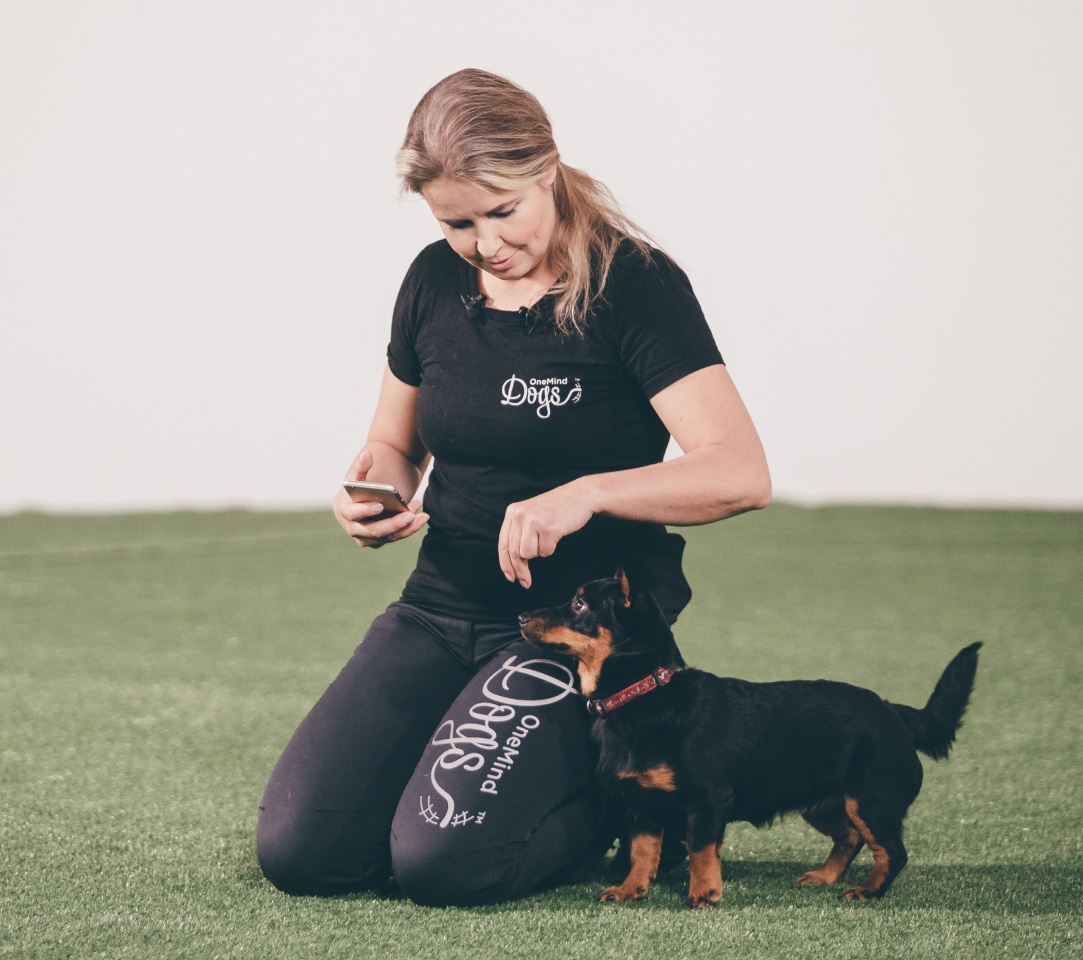 A team of puppy experts
If you struggle with anything – don't worry! Our puppy experts have you covered with personal support in 3 time zones.
Online Puppy Training
starting from
$16.50
per month
100+ online lessons
Videos, tips and troubleshooting
Flexible training schedule
Suitable for all breeds

Free 7-day trial. No credit card required.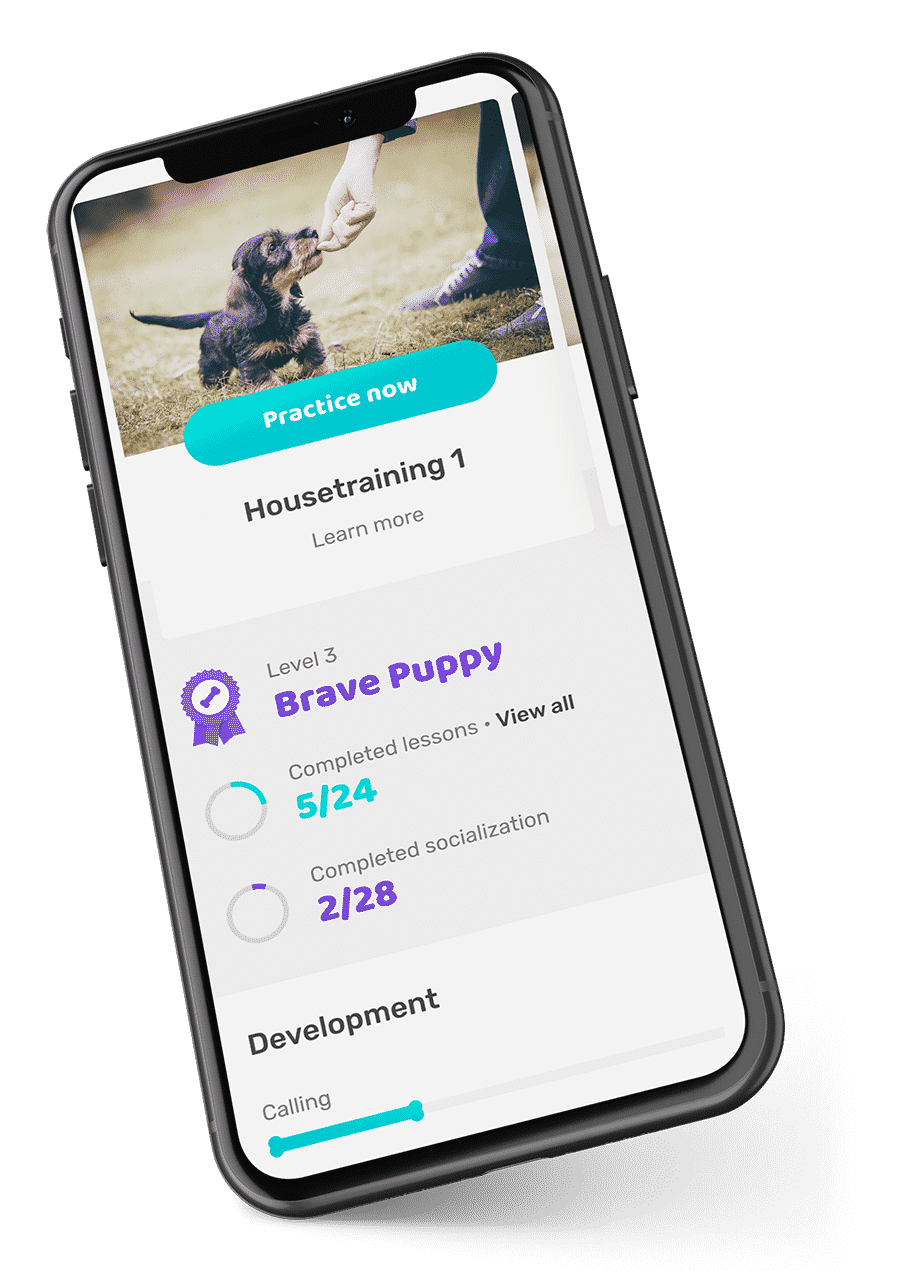 Join the story of OneMind Dogs
We're proud to have a worldwide community of dogs and their humans that love OneMind Dogs, our method, and learning agility through the dog's perspective.
Sign up for free
"The puppy training lessons progress nicely and have been extremely helpful in training my puppy from such a young age! I love the various focuses the lessons have as well!"
  – Connie Marrano    
  "Clear, simple, effective."    
  – Jenny Brooks    
"I like the methods of advancing skills from the basic start point to a completed skill."
  – Marie MacDonald Our mission is to give a happy life to dogs by helping people become amazing dog owners.
Get the best puppy training tips and tricks - subscribe to our newsletter!