Become the best teammate for your dog
Practice with OneMind Dogs and learn to see agility from your dog's point of view
Learn agility from your dog's perspective
Slide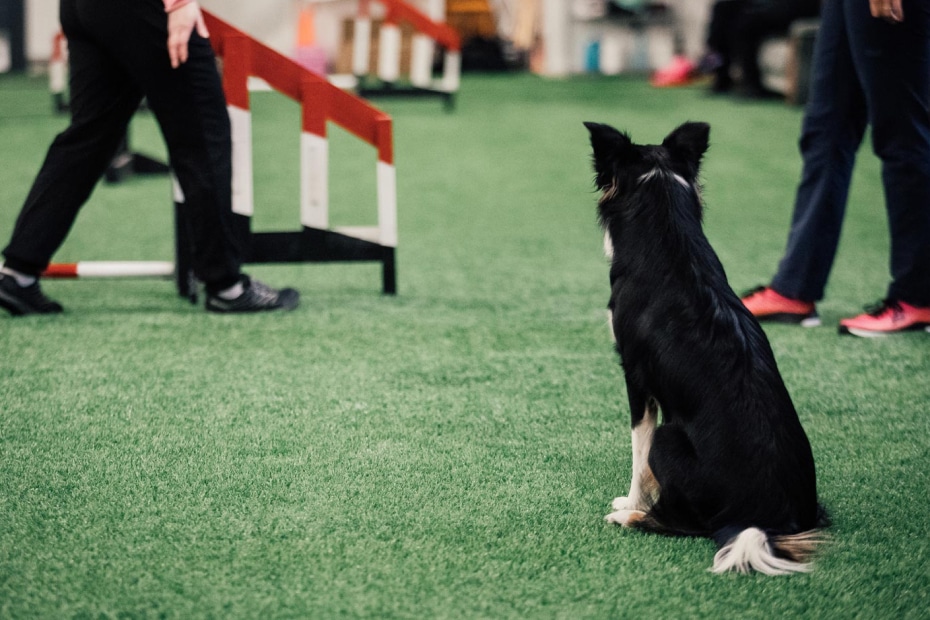 1. Dog's point of view
First, you'll learn how your dog sees the world, and how your body language affects them.
Slide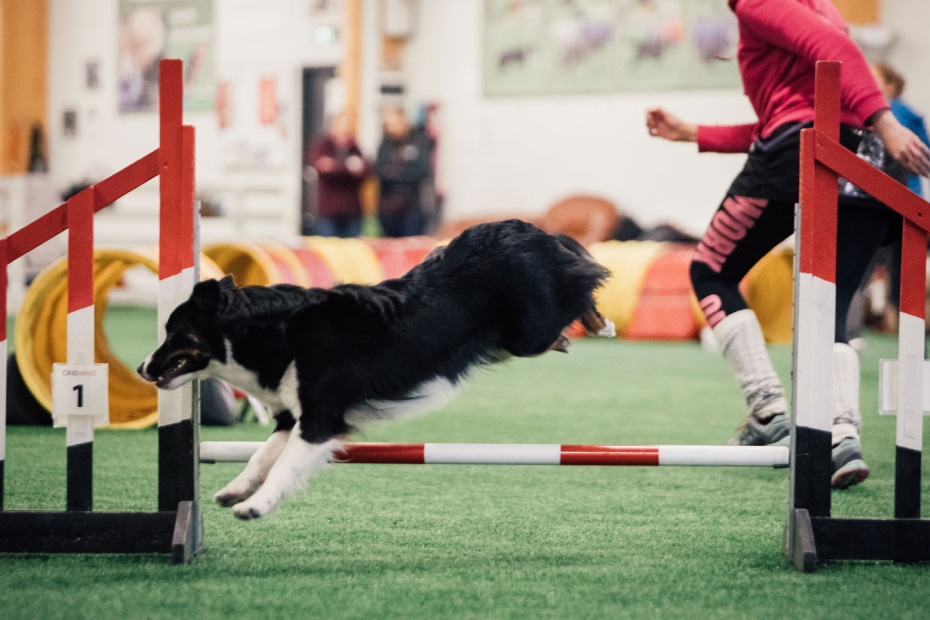 2. Practice
Your dog already knows the OneMind Dogs method. After you've learned it, too, you'll be able to use it to train and handle your dog.
Slide
3. OneMind
Our goal is to create a mutual understanding between you and your dog. It'll feel like you have one, shared mind!

Natural for your dog
Enjoy seeing your dog learn quickly
Build a strong bond
Have fun together

High-quality learning videos
Techniques and training
Step by step instructions
Troubleshooting

Professional online support
Practice anytime, anywhere
Chat with a coach
Guided courses and individual feedback
OneMind Dogs agility online courses
Our Premium members have access to 600+ online agility lessons, videos, a private discussion forum and support from OneMind Dogs coaches. Here are some of our most popular courses: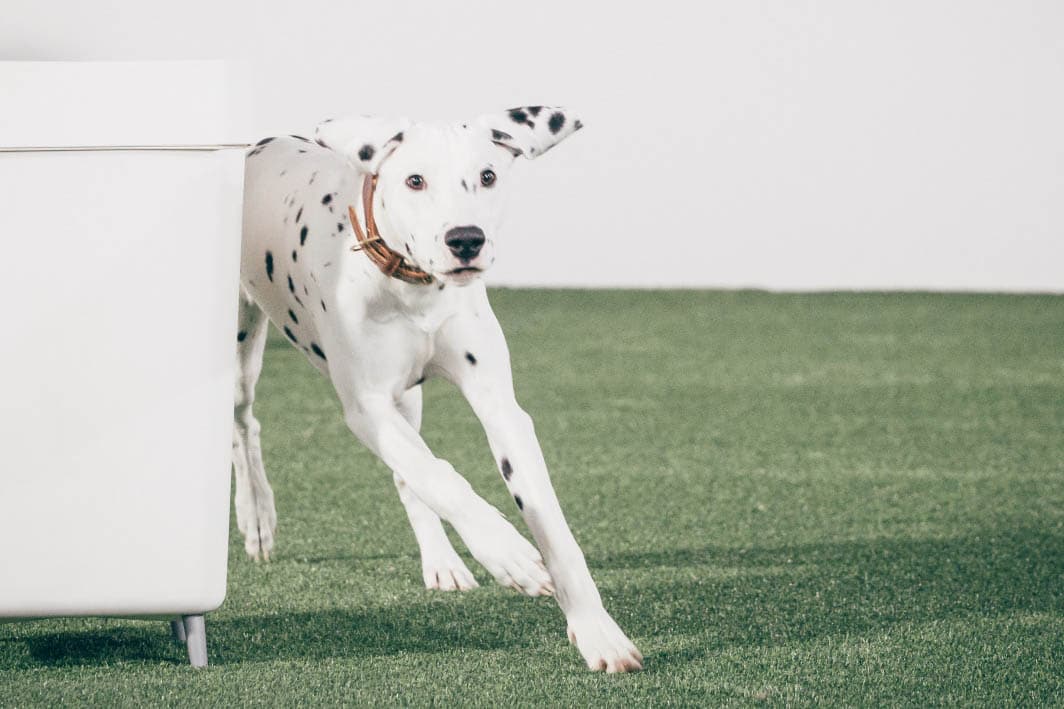 Foundations for Agility
Whether you're looking for something fun to do with your dog, or get their agility career off to a flying start, OneMind Dogs Foundation for Agility program is a perfect match.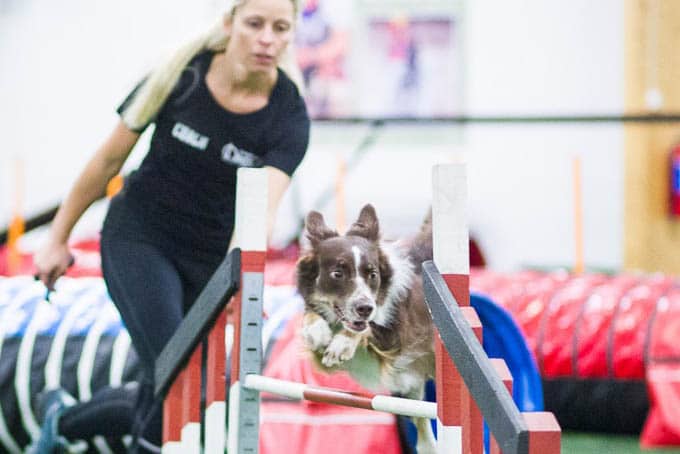 Handling Techniques
OneMind Dogs currently uses more than 30 handling techniques. Amazingly, the first 20 are purely natural reactions by the dog to the handlers' cues!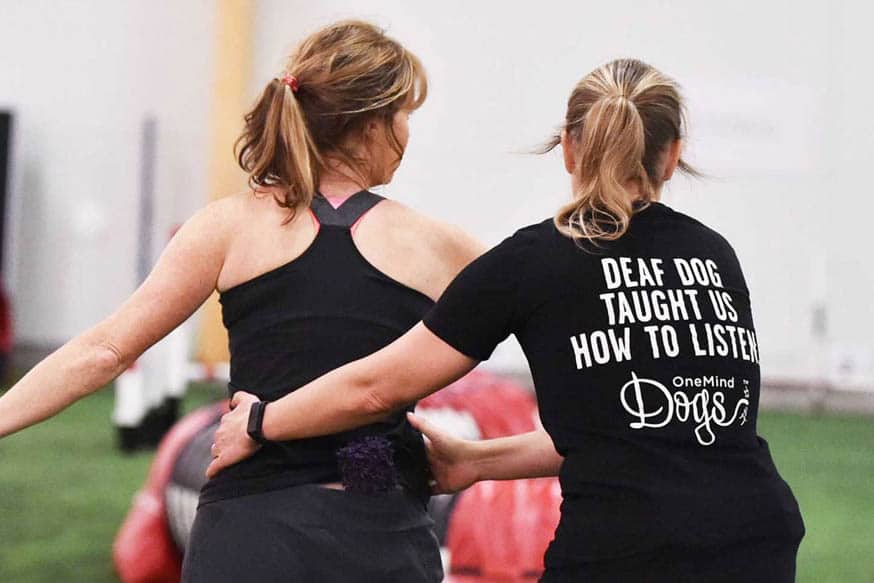 International Training Week
This program gives you exclusive footage of Leading OneMind Dogs Coaches instructing International Level seminars and analyzing the performance of different teams.
Get your free agility Premium trial!
More than 600 lessons and exercises with more coming up
High-quality content based on a unique training method
Structured and easy-to-follow training themes for all levels
1-1 support and feedback by professional agility trainers
International community of other agility enthusiasts
Exclusive offers for members
First month is
free
only 43.90€ after. 
Automatic renewal. Cancel anytime.
Are you not quite there yet?
OneMind Dogs Foundation for agility is available as a standalone program that gives you an easy start for an agility career!
Our coaches help you to succeed
Slide
I've been using the OneMind Dogs training program for a few years, and to be honest I didn't think it could get any better. Recently I built up enough courage to send in some videos for personal feedback with Niki and the difference it has made to my handling has been amazing.
Niki is able to break down my handling into fractions of a second on the feedback videos and she has such incredible insight into the small details that can take your handling to the next level. Although it can be scary to show someone your "not so perfect" moments, I found Niki's feedback to be so encouraging and supportive while giving me really constructive ways to improve. I couldn't recommend the personal feedback option any higher.
– Leah Tedman
Niki Drage
OneMind Dogs Coach
Chief of Customer Experience
Slide
Stephanie is simply amazing! Her course was very easy to follow and incrementally challenged us each week to a good degree that we could see great improvement from beginning to the end of the course. She has a great ability to be constructive and super helpful in her feedback while still making you feel really positive about you and your dog team which is such an amazing quality in an instructor. Highly recommended!
– Marie Staffeldt
Stephanie Williams
OneMind Dogs Instructor
Customer Service
Slide
Katelyn was fantastic! Provided us with great feedback, always letting us know how we could improve. We definitely improved our handling skills throughout that course and are hoping for many more courses like that :). This online format is the best as you can practice whenever you want, you have example from the teacher on how it should be done along with the explanations and then you have the video review. For me, this was the PERFECT way to learn :). Thank you Katelyn!!! I love One Mind Dog and hope I will be a live example that agility online learning is something that can be done!!!
– Satisfied customer
Katelyn Scott
OneMind Dogs Coach
Customer Service
Join the story of OneMind Dogs
We're proud to have a worldwide community of dogs and their humans that love OneMind Dogs, our method, and learning agility through the dog's perspective.

Thanks so much. Your teaching videos are fantastic! The breakdown and illustration on the videos with phases and mistakes really aid in understanding the techniques.
Arlene Lillie

Love the methodology and how the dogs read it so naturally!
Leslie Dawn-North

The website is totally awesome. I love the lessons and the way each one is set up. It's very easy to learn. There's so much information its mind-boggling. The best purchase I've made with a dog training platform.
Joanne Groulx
Learn from the OneMind Dogs method creators
Search for specific dog agility topics – or just follow any of our video series with each new lesson. You'll get a ringside seat with leading OneMind Dogs coaches teaching different kinds of dog and handler teams. Best of all, you can watch and learn from the sofa with your dog at your feet. About OneMind Dogs
The OneMind Dogs method is all about the dog's point of view. Everything we teach is about seeing the world from your dog's perspective, and having fun together. 100,000 happy dogs with 50,000 happy owners have used the OneMind Dogs method, and to put it simply: it just works. Our mission is to give a happy life to dogs by helping people become amazing dog owners.