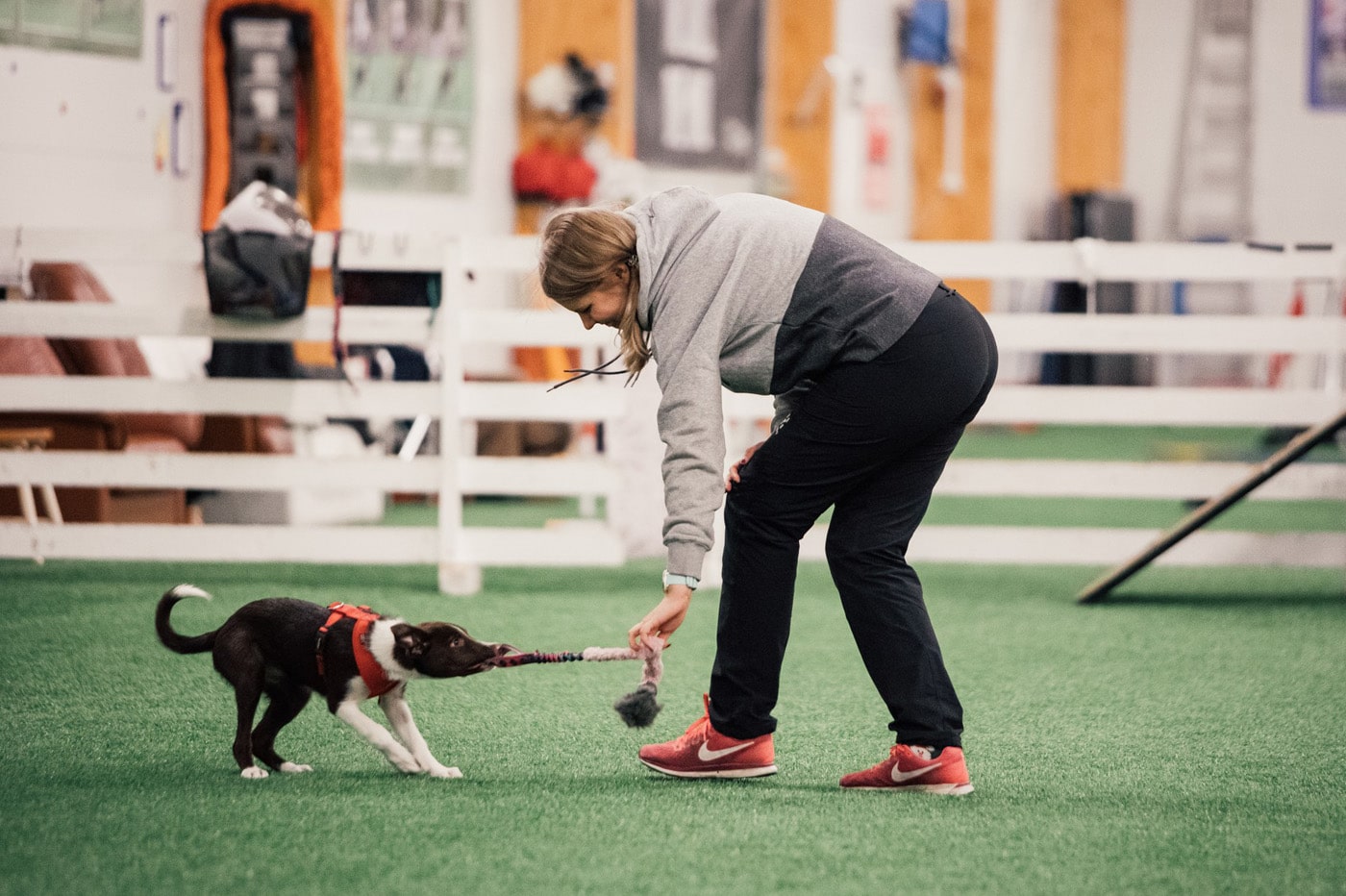 Create a bond that feels like magic
The more things you learn with your dog, the better you'll understand each other, and the happier your life together will be.
Be the best possible owner for your dog
If you were a dog in your next life, would you like to be your dog?

Even though most games you play with your dog are fun, dogs love learning new things — and it makes them happier too!

Coming up with fun doggy activity ideas can be tricky, so we're now offering you exclusive access to free trial of OneMind Dogs' easy-to-follow agility exercises that will keep training exciting for you both.

Great exercise for humans and dogs

Provides mental stimulation and focus

Builds bravery and confidence

Helps create an incredible bond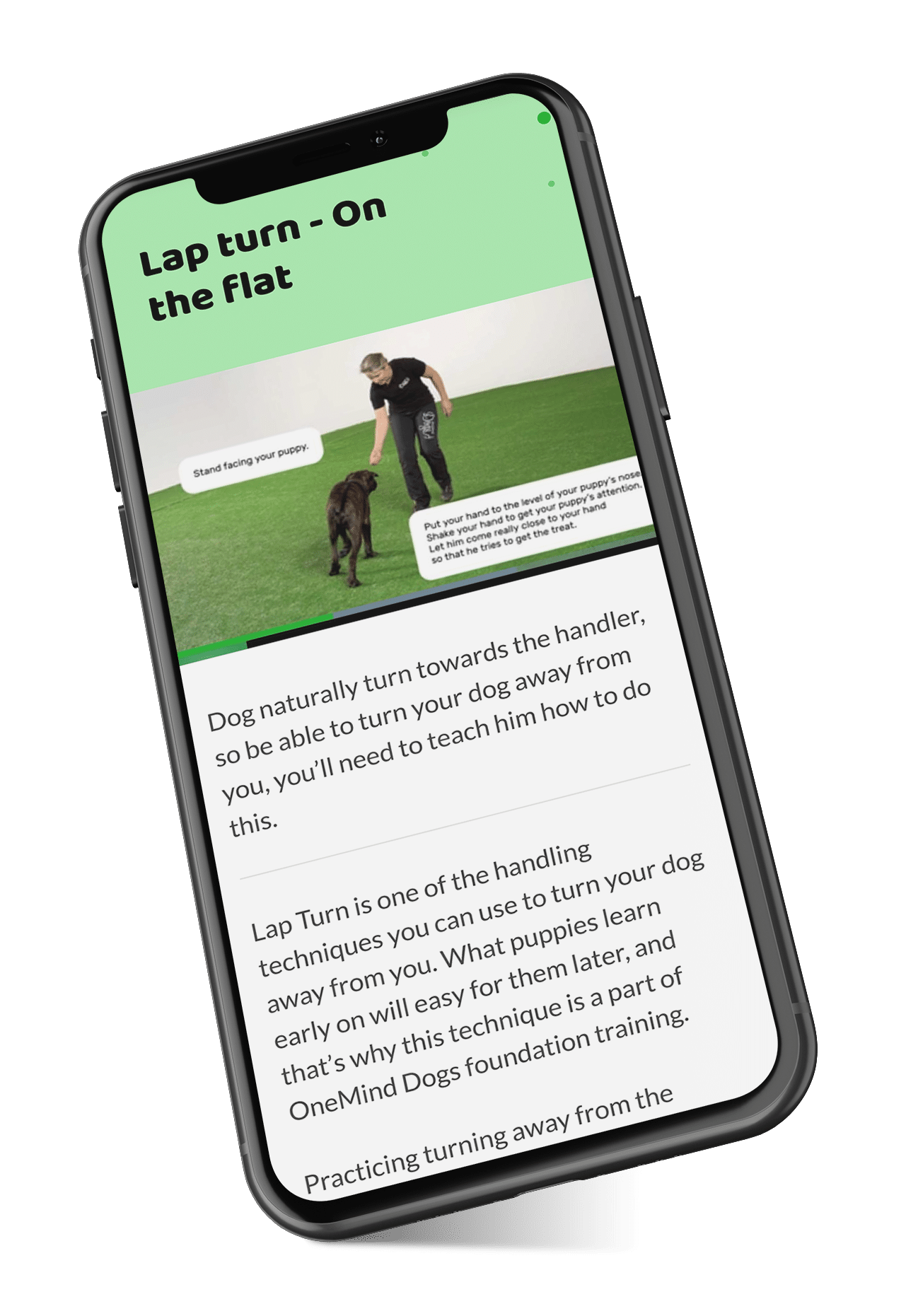 Start your 14-day free trial!

Fun games & exercises
No experience required
Suitable for all breeds

---
Full access starting from
£27
per month
1. Check out the video
Each activity starts with a super simple lesson video. Watch it as many times as you like, then involve your four-legged friend in the fun too.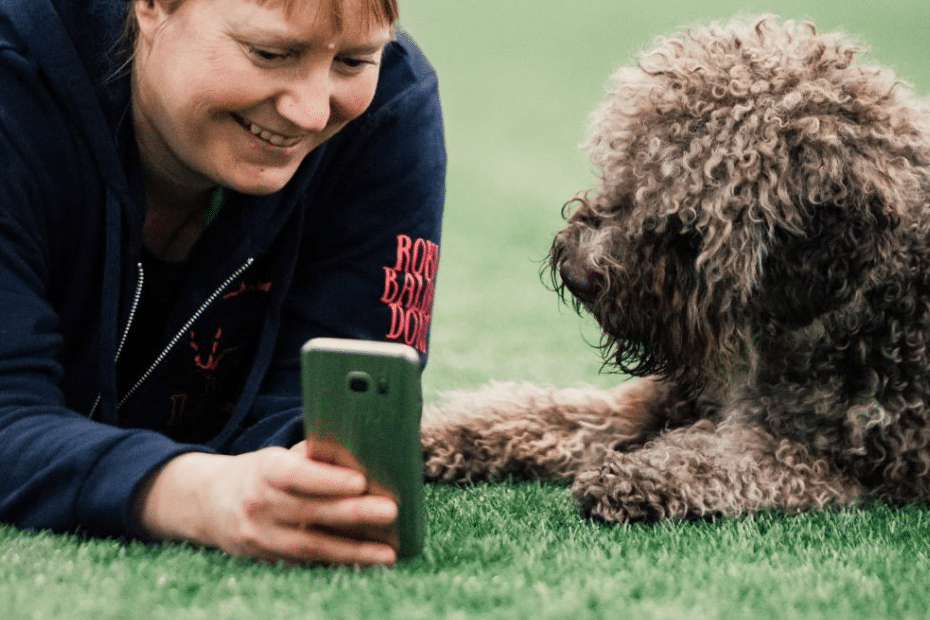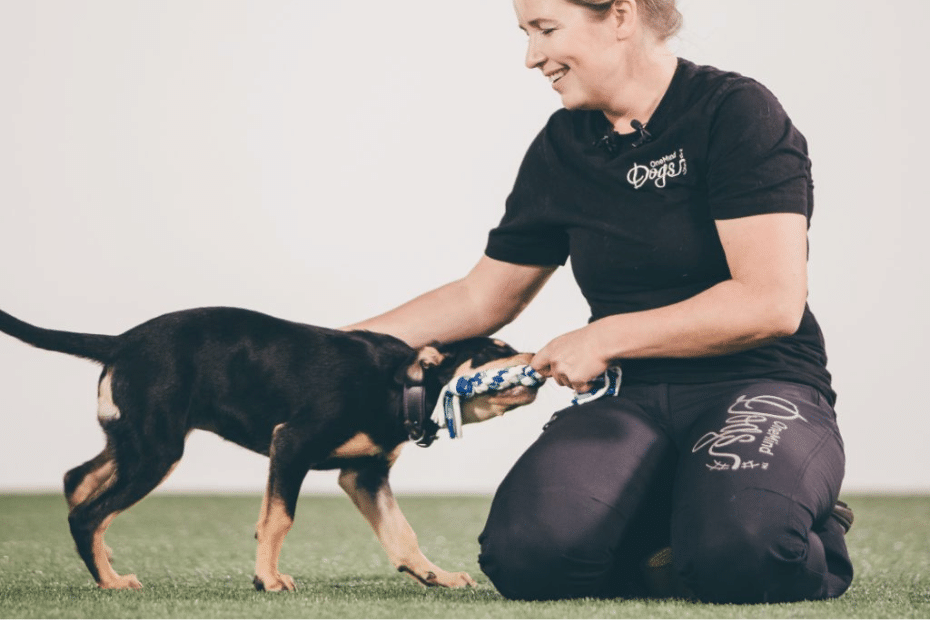 2. Have some fun!
Find a space in your home, yard or a secure park without too many distractions, then get practicing.

The activities are based on your dog's natural behaviour, so your pup will succeed right from the first lesson.
3. Review and troubleshoot
Smashed it out of the park? Celebrate, then head to the next activity.

If you're not quite there yet, check out the helpful tips, or contact our friendly team of training experts using the chat feature.
Here's what a lesson looks like
Get ready for plenty of laughs and even more fun bonding with your dog. Check out the video below for a look into the OneMind Dogs energy! About OneMind Dogs
The OneMind Dogs method is all about the dog's point of view. Everything we teach in Agility is about seeing the world from your dog's perspective, and having fun together. 100,000 happy dogs with 50,000 happy owners have used the OneMind Dogs method, and to put it simply: it just works.
Join the story of OneMind Dogs
We're proud to have a worldwide community of dogs and their humans that love OneMind Dogs, our method, and learning agility through the dog's perspective.
Start your free trial


"I believe in my soul that this is best method of communication with our dogs. I am not the most athletic person, but with a system this honest the dogs will let you know what they understand!"
– Lynne Luckow


"I started agility with my Cavalier King Charles Spaniel to help boost her self confidence. I had no idea how much she would love it. Not only did it help her confidence, but it helped us bond even more than I thought possible."
– Krystal Bowser-Garisto


Thank you for developing the OneMind Dogs Method. It has made a huge difference in my relationship with my dogs, it is easier on both of our bodies, and it all makes sense in all ways!"
– Elizabeth Ramsey Our mission is to give a happy life to dogs by helping people become amazing dog owners.