Level up your foundation skills
Whether you're new to agility or have a few years of experience under your belt, there's never a bad time to get your basics right.

OneMind Dogs Foundation for Agility is now available as a standalone program for only €10.90 a month.
About the course
OneMind Dogs Foundation For Agility is a guided, step-by-step program to build your agility foundation skills from the ground up.

So if you and your dog are new to agility, or you want to level up your team's foundation skills — you can do it for just €10.90 per month.

All you need to get started is a small space, a positive attitude and your dog — there's no need for agility obstacles for most of the lessons!
Benefits of foundation training

Learn to know your dog and how to work as a team

Help your dog build an amazing attitude and drive

Build a balance between loving obstacles and following your handling

Teach your dog to use their body in a balanced way
Foundation for Agility
Basic agility for all dogs
Step-by-step, guided course structure
No equipment needed to begin
Training support and advice
Super fun for dogs and humans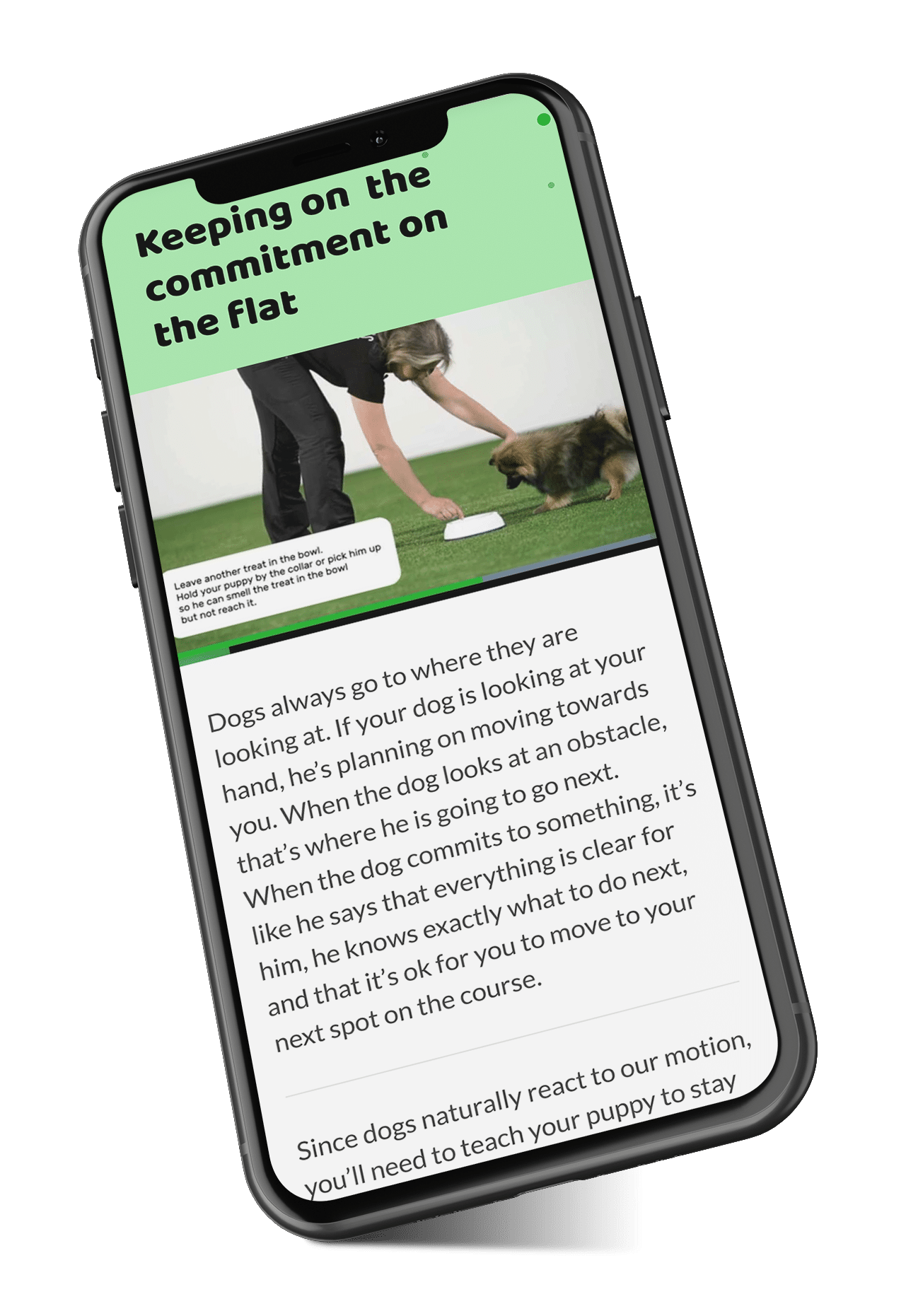 How does OneMind Dogs online training work?
1. Check out the quick video
Each lesson starts with a video that shows you the lesson in full — with text explanations, replays and tips. Watch it as many times as you like, then involve your four-legged friend in the fun too.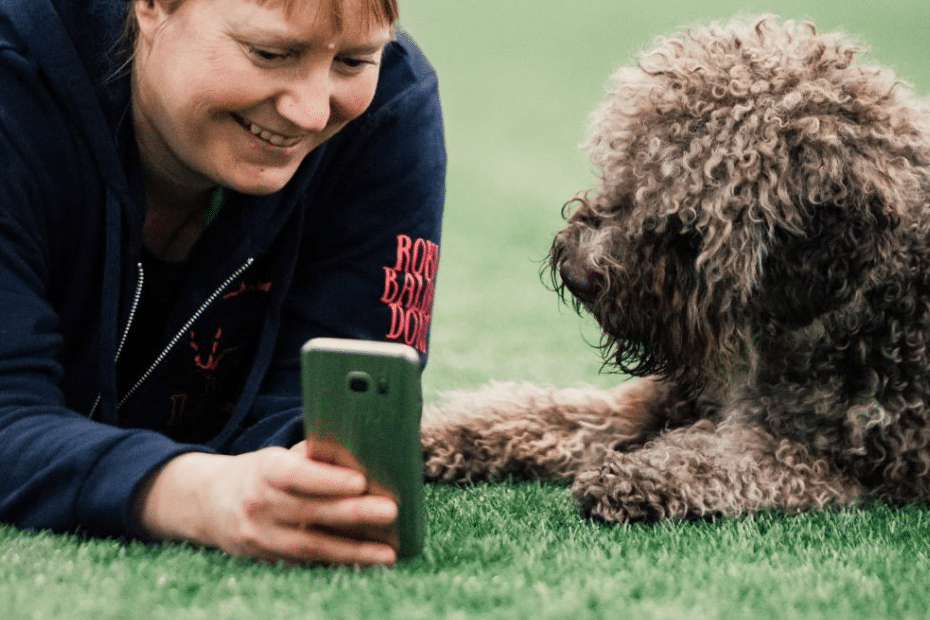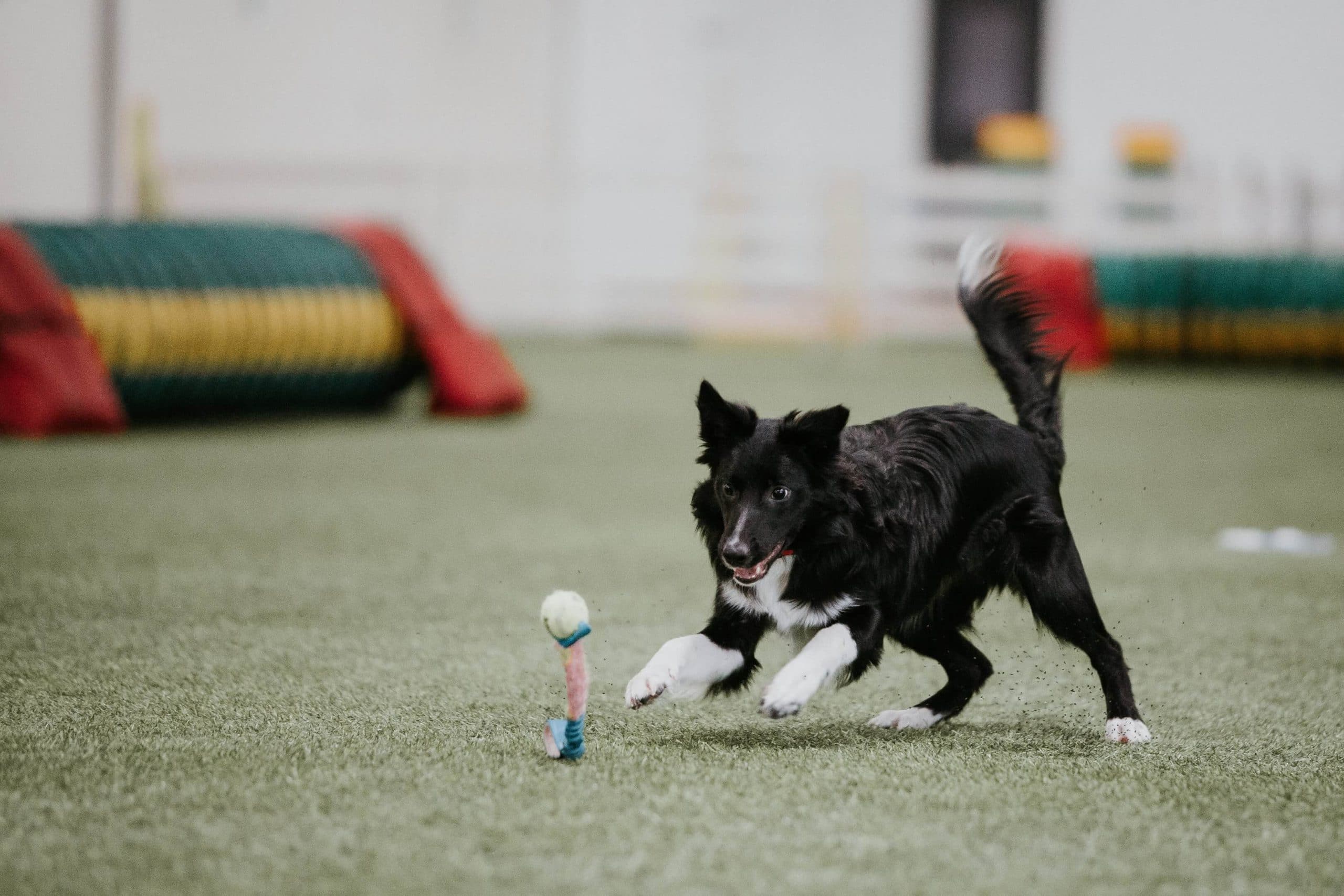 2. Start practicing
Find a space in your home, yard or a secure park without too many distractions, then get practicing!

Stay in the moment by using the lesson summary cards to keep track of where you're at, without having to watch the video again.
3. Review and troubleshoot
Smashed it out of the park? Mark it complete and move on to the next exercise.

If you're not quite there yet, check out the helpful tips, or contact our friendly team of agility experts using the chat feature.
Watch a lesson in action
Get ready for plenty of laughs and even more fun learning agility with your dog! About OneMind Dogs
The OneMind Dogs method is all about the dog's point of view. Everything we teach is about seeing the world from your dog's perspective, and having fun together. 100,000 happy dogs with 50,000 happy owners have used the OneMind Dogs method, and to put it simply: it just works.
Join the story of OneMind Dogs
We're proud to have a worldwide community of dogs and their humans that love OneMind Dogs, our method, and learning agility through the dog's perspective.
Subscribe now


"I believe in my soul that this is best method of communication with our dogs. I am not the most athletic person, but with a system this honest the dogs will let you know what they understand."
– Lynne Luckow


"Love the methodology and how the dogs read it so naturally!"
– Leslie Dawson-North


I love the philosophy of connection with our dogs. Thinking of handling and the course from the dog's perspective changes the whole game!"
– Beth Hostetter Our mission is to give a happy life to dogs by helping people become amazing dog owners.