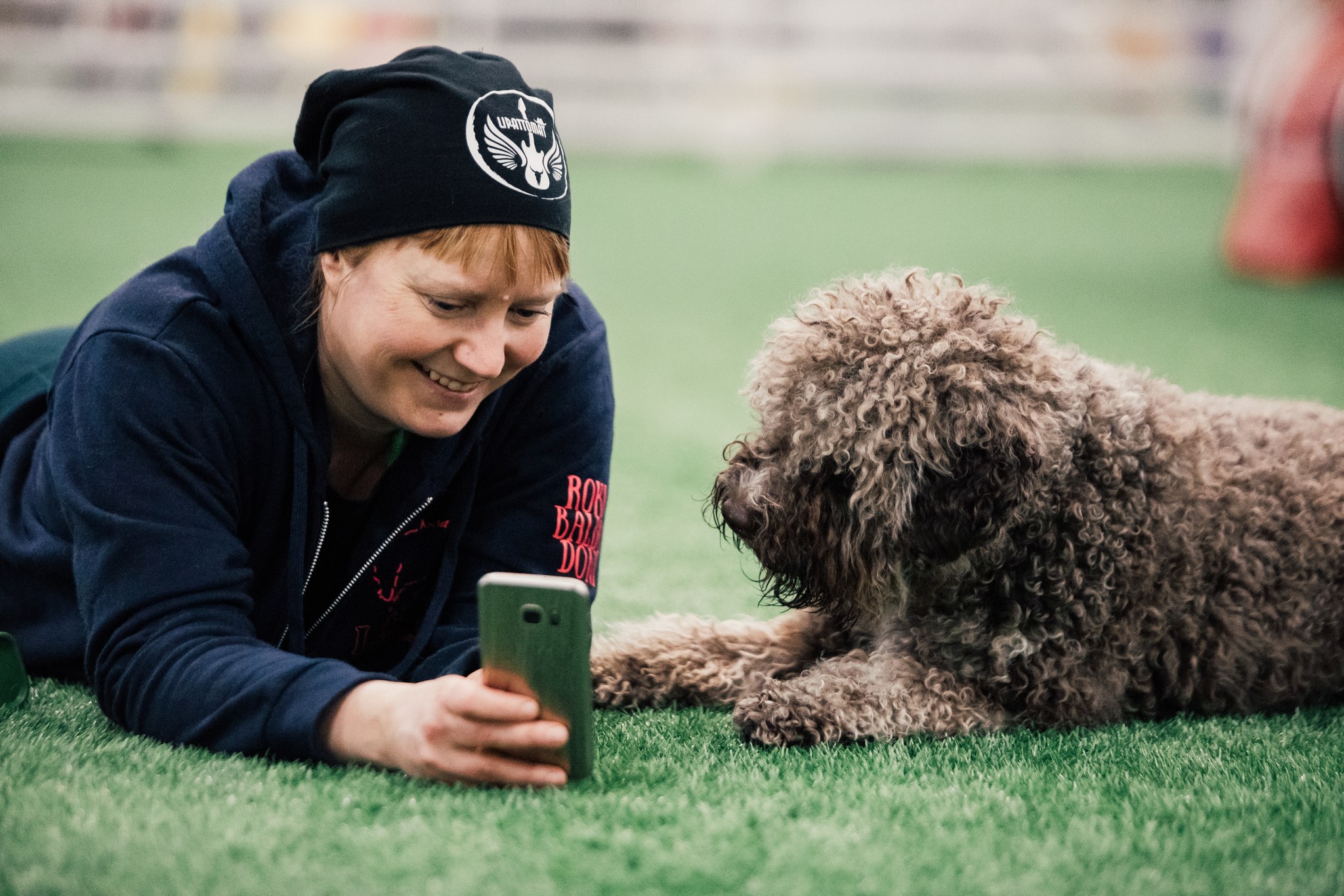 Get 2 months of Premium for the price of 1!
OneMind Dogs Premium membership special offer from your coach!
Get the most out of your agility classes!
With a OneMind Dogs Premium membership, you have instant access to hundreds of dog agility training videos and articles on the OneMind Dogs method – and it helps you to make the most of each agility class too!
#1: Before you have a class, study the topic online so you will get the most out of your lesson.
#3: Practice at home by following the exercises in the online service.
#4: Test yourself on topics with online course quizzes.
#5: Your coach may give you homework and suggest some Premium videos to watch or articles to read.
#6: Chat about your agility training wins, failures, and lightbulb moments, with like-minded handlers on our discussion forum.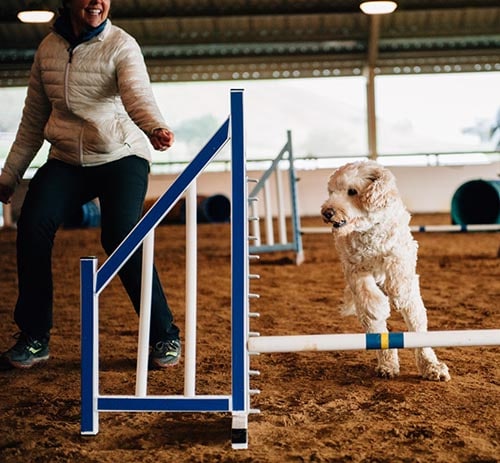 Our premium members get:
Unlimited access to 400+ lessons, videos and articles
Easy-to-follow online courses with 400+ online lessons
Agility Training challenges
Course Training videos and course maps
New Premium content every week!
Get 2 months for the price of 1
$89,80 $44.90
The offer is valid until December 31, 2020.
Where does the training happen?
OneMind Dogs Premium membership will grant you access to our online service – and that's where you will be reading articles and watching detailed training videos! You can base your online training on your coach's advice or our customer service's personal recommendations.

You can access our online service where and whenever you want. The service works well with mobile phones, pads as well as laptops and desktops.
Handlers love our detailed instructions!
Our videos and articles guide you through the teaching stages of each foundation exercise, obstacle training and handling technique in great detail. No matter what your current level is – we've got it covered!


"My agility skills are improving so much with the OneMind Dogs website and classes I have been able to attend here in Virginia, US. Please send my compliments to the whole team!"
– Dottie Clements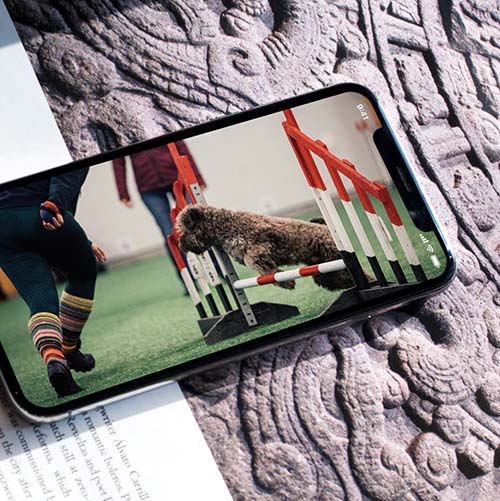 "OneMind Dogs is the definition of continuous improvement. Your website is FANTASTIC and just keeps getting better. I love the additions of materials from OneMind Dogs Coaches around the globe."
– Arlene Lillie Our mission is to give a happy life to dogs by helping people become amazing dog owners.