Leading OneMind Dogs Coach Mikko Aaltonen was super happy to have a set of new tunnels arrive at the world's most northern OneMind Dogs Arena in time for Christmas. So, he decided to create a fabulous Christmas Tree exercise out of them!
Mikko has excellent attention to detail, so even the decorations on his Christmas Tree are done in perfect symmetry. How cool is this!
Mikko had his students run this course as a game between training groups: the goal was to run this as a clean run exercise, and you got as many points as you finished obstacles in the correct order.
Here's how his first group of students ran the course:
Mikko's students Outi & Miina, Heli & Kromi, Anni & Viima and Riitta & Ness running the course. Thanks for putting the video together Anni Pohjola!
Two agility courses on the same setup
Mikko created two courses on the same setup. There are several handling options you can choose for these courses. Here's Mikko's students showing the other course:
Another video by Anni. Heli & Vinski, Anni & Viima, Riitta & Ness and Outi & Miina show how to do the 2nd option!
To make reading the course as easy as possible for the dog, and to make sure your dog turns to the correct direction when exiting a tunnel, you have to get to correct positions on the course in time.
Because the obstacles are quite close to each other, you need to make sure you position yourself so that your dog can see the obstacle he is supposed to go to.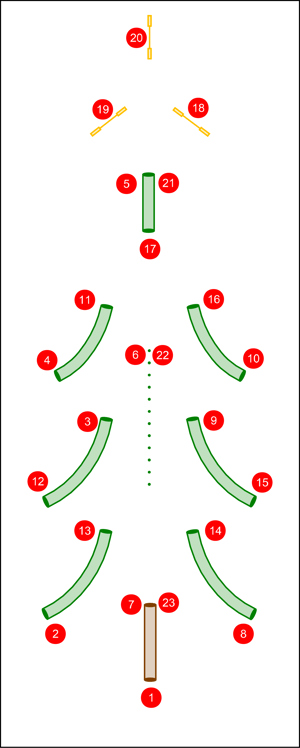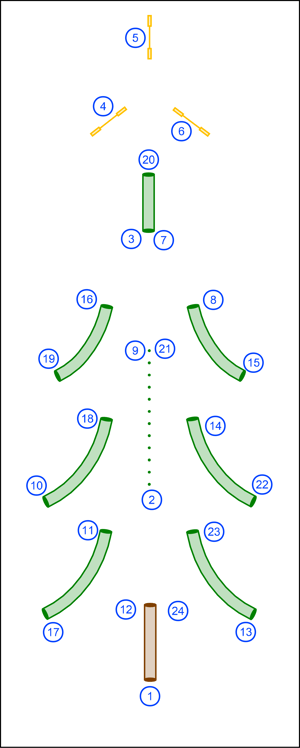 How would you handle these courses?
Find printable course maps here:
Treat yourself with some Premium agility!