As the holidays get closer, and many of you will have an opportunity to spend some quality time with your dogs, we wanted to give you some new exercises to practice: we've added four new lessons to the Foundation for Agility course!
The best thing about these exercises is that you can do them at home or in your garden, as you don't need obstacles for most of the exercises!
This way for fun and solid agility foundation!
We launched the new OneMind Dogs Foundation for Agility online course a couple of weeks ago. The course offers the easy-to-follow path for beginner dogs that the global OneMind Dogs community has been asking us for. It gives the best possible start for agility to all puppies worldwide!
Start building your puppy's distance handling skills
The new lessons include exercises that build a foundation for some great tools for handling from a distance. These links will work only if you're a OneMind Dogs Agility Premium member and have signed in! Agility Premium Gift Cards of 1, 6 or 12 months are now discounted by 20%.
Lateral Push – a handling technique that will be super helpful when you need to get ahead of your dog for example on an opening sequence of a course.
Handling lead changes from a distance by turning your chest laser – One of the crowd favorites in our live events! This exercise teaches you a lot about the importance of correct timing of handling.
Tandem Turn – a handling technique that you can use to turn your dog away from you.
Go around a wing – Going around a wing is a skill needed, not only for backside sends. It also builds a foundation for other skills your puppy will need for going further away from you. Your puppy gets more independent, and it will be easier for you to position yourself in the best possible places on the course.
You can move on quickly on this course
"Dogs don't only enjoy doing stuff, they also enjoy learning new things," says Janita Leinonen, the creator of the OneMind Dogs method. That's why we encourage you to move on as soon as your puppy does an exercise correctly, without training aids.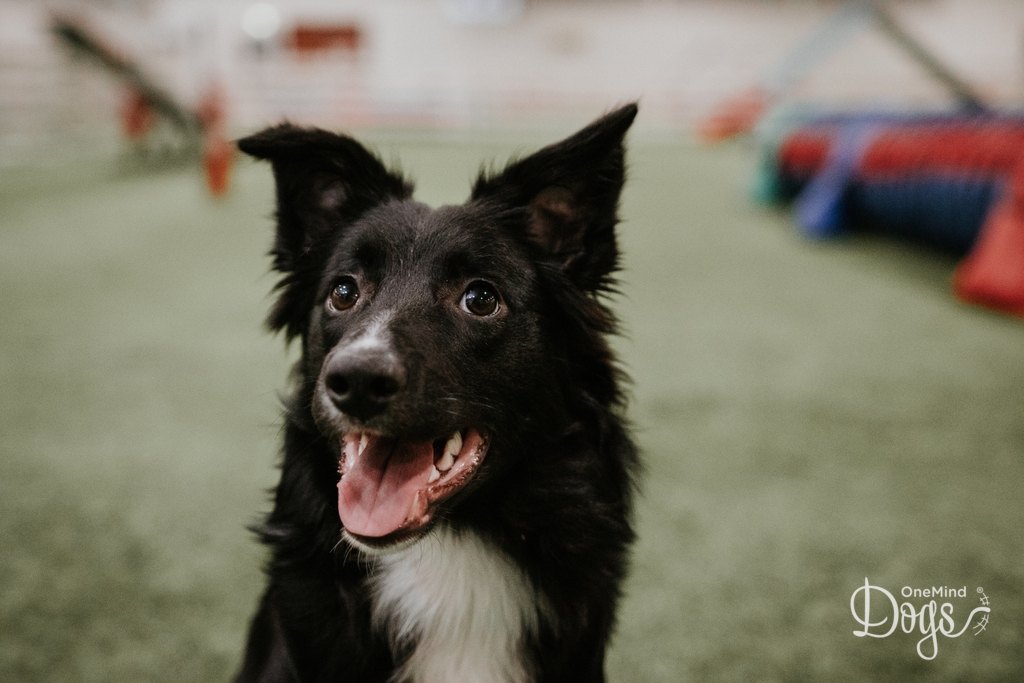 In each lesson, you'll get tips on how to add challenge to the exercise. Each exercise has a clear goal for both you and your puppy, so you'll know what you need to focus on, and when you can move on in the course. If things don't go as smoothly as you wish, you'll find tips for troubleshooting, or you can chat with our coaches online – they'll be happy to help you out if you get stuck.
All OneMind Dogs Foundation for Agility exercises are designed to make learning easy and fast for both you and your puppy. They utilize the knowledge of how dogs learn and how they naturally react to our handling. Since the exercises are fun games for your puppy, and make total sense to him, it means that you don't need to repeat them many times.
Get started now – the course will be updated with new lessons every month!