Agility Guided Course
Advanced Backyard Skills
 What will you learn?
This course involves exercises from current OneMind Dogs premium content alongside some extra tips from OneMind Dogs Instructor Lynn Madden. Starting July 1st, 2022, Lynn will take you through some fun and powerful advanced agility skills that you can train in a small space with minimal equipment! You will receive detailed, personal video feedback throughout the course.
The types of exercises that Lynn will cover include: Either-or training, applying and testing advanced handling techniques, timing different lines and handling options, reality and fantasy lines and learning how to use your team's strengths to your advantage on course.
Who can take this course?
This course is a free inclusion for all OneMind Dogs premium members. The skills that we will build on in this course are advanced agility handling skills. Participants are recommended to first learn the OneMind Dogs handling techniques so that they can focus on applying and testing them in this fun and educational course!

Space and equipment requirements: All of the exercises in this course can be adapted to your available space and equipment. Ideally, you need around 15×15 Metres / 50×50 Feet but a smaller space will work too! Most exercises require 4-5 jumps and a tunnel or weaves.
Sign up for the Guided Course!
Not a premium member yet?
Guided course are an included bonus for our Agility Premium members. We often hear that people really love to be part of the community that we have created at OneMind Dogs. And it's no surprise as, alongside working spots in all of our guided courses, you can look forward to…
A forum, where you can share and discuss all things agility and dogs with like-minded people.
A coach network who hold live events supported with homework from the OneMind Dogs learning platform.
A team of agility and dog experts available at your finger tips (just click the chat bubble)!
Unlimited access to course maps, obstacle training, Foundation for Agility, handling techniques, mental training and much more.
Regular new training content from the founders so you stay up to date with our infinite learning and development.
Why choose OneMind Dogs?
OneMind Dogs Coaches have extensive experience and knowledge in course analysis.
Agility will be a lot easier for your team if your handling is clear and confident.
You will learn to understand your dog's perspective and handle agility the way your dog naturally understands it.
You will get access to 400+ agility lessons as well as the Agility for Puppies and Beginner Dogs online program!
I'm already a Premium member. What do I do?
To receive all communications about the guided course please register your interest in the course using the button at the top of the page. We will send you an email when the course starts so please keep an eye on your inbox!
Join the story of OneMind Dogs
"I love the philosophy of connection with our dogs. Thinking of handling and the course from the dog's perspective changes the whole game!"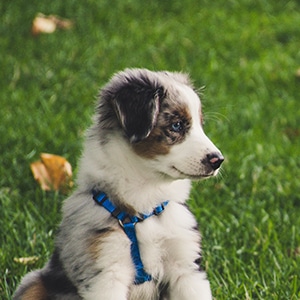 Beth Hostetter, USA
I love OneMind Dogs! It changed my whole perspective. Now I understand more that I need to learn things that my dog already knows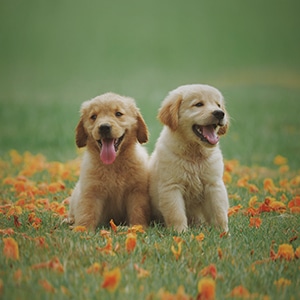 Deise De Oliveira, Brazil
Subscribe to our Agility Training newsletter!