So you have a new puppy!
Congratulations! Raising a puppy is an incredible experience, but puppies don't come with an instruction manual to raising a happy, healthy dog — that's where the OneMind Dogs method comes in.
OneMind Dogs is the (training) method your dog already knows
At OneMind Dogs, we're fanatical about understanding dog behavior. Over the last decades with our more than 100 professional coaches and 168 different breeds, we've been learning from the best teachers — dogs, of course — to develop a training method that helps new puppy owners like you raise happy, well-behaved dogs for life.
Learn from the best teacher — your dog!

Communicate with your puppy in their natural language
Our method is based on dogs' natural behavior — so when you learn OneMind Dogs, you'll notice that training takes less repetitions and best of all, less time.

All you need is your puppy — we've got the rest covered
With OneMind Dogs, all you need is to have fun together for just 10 minutes a day. Your puppy will learn everything they need to become the dog of your dreams.

OneMind Dogs puppy expert support
Imagine a team of puppy experts at your fingertips. No more worries about what to train, and in which order. For tricky problems like biting, just send us a video and we'll help you out!

Online learning platform
If you're skeptical about learning a new dog-training method online, don't be. Just by spending quality time with your puppy each day, you'll soon be rewarded with the good dog they were always meant to be. Our story
Our journey began in 2003 with one exceptional dog, Tekla, who became deaf and taught us the language of dogs. Thanks to Tekla, now humans can learn how dogs see our world. With the OneMind Dogs method, you'll learn how dogs learn, why they behave the way they do, and have plenty of fun while you're at it. This makes it super simple for you to motivate your puppy to choose the behavior you want them to do.

Over 50,000 owners and their 100,000 happy dogs can back us up — our method simply makes sense to dogs.
Start learning the OneMind Dogs method today!
Use code "APRIL20" for extra -20% off! Code valid until the 1st of May
3 months
$19.70/mo
Total $59
Automatic renewal. Cancel at any time.
Learn more about our puppy program
Simple, easy to follow puppy training
Follow our step-by-step online course and help your pup become the well-trained dog of your dreams.
1. Check out the lesson
Learn about your puppy's point of view, understand the lesson goals, and watch the short video.
2. Practice with your puppy
Follow the step-by-step instructions and have fun with your pup, while teaching them super important doggy life skills.
3. Keep track of your progress
Mark the lesson complete and celebrate! And if you're stuck anywhere, our team of dedicated puppy experts will guide you through your challenges.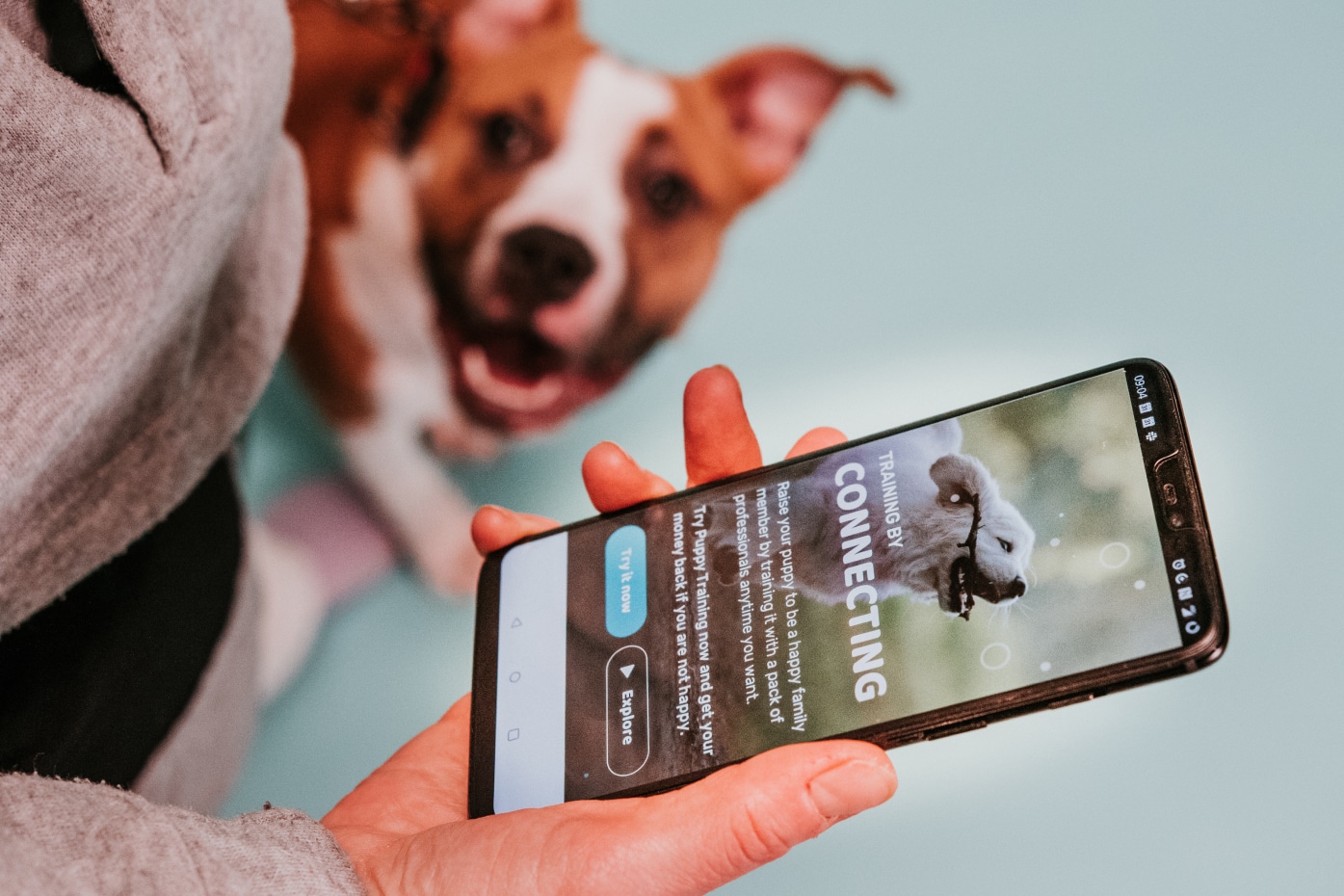 Our mission is to give a happy life to dogs by helping people become amazing dog owners.
Get the best puppy training tips and tricks - subscribe to our newsletter!